Yurie Nakagawa was born in 1986 in Kumamoto,Japan. She got her master's degree in oil painting from Tokyo University of the Arts in 2011.
As her father, Keiji Nakagawa, is an artist, she grew up surrounded by art. So, she naturaly took to art in early childhood.

Her theme of the art is "LIFE".
She focuses on the relationship between the art and its creator's personality. Therefore, each and every thread created with her lively stitch, intricately intertwined with each other, gives birth to a new breath. Her embroidery works which show a different look each time, as if they are living things, are created with her individual, bold , delicate and strong way of stitching.

Recently she takes notice of "the journey of life", above all dinosaurs' and human nature's.
"There are not any differences between dinosaurs and human nature. Dinosaurs evolved with organic relationships. They battled with each other, helped each other, competed with each other and gave to each other. The era is different, but humans do the same." She says we can find the possibility that humans are going to see the light in the future that we have not yet seen through the dinosaurs' journey of life.

Besides producing her own art , she currently supports children's artistic activities at her art school, Nakagawa art room, in Kumamoto Japan.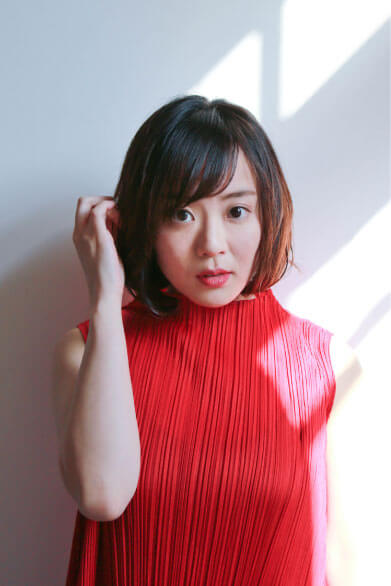 1986年熊本県生まれ。
2011年東京藝術大学・同大学院美術研究科にて修士課程油画専攻修了。

躍動感のある独自のステッチでひと針ひと針刺繍し作品をつくる。まるで生き物のように見る度に違った表情を浮かべるその刺繍は、大胆で、弱く、強く、きらやかな、選ばれた技法なのだ。ーーー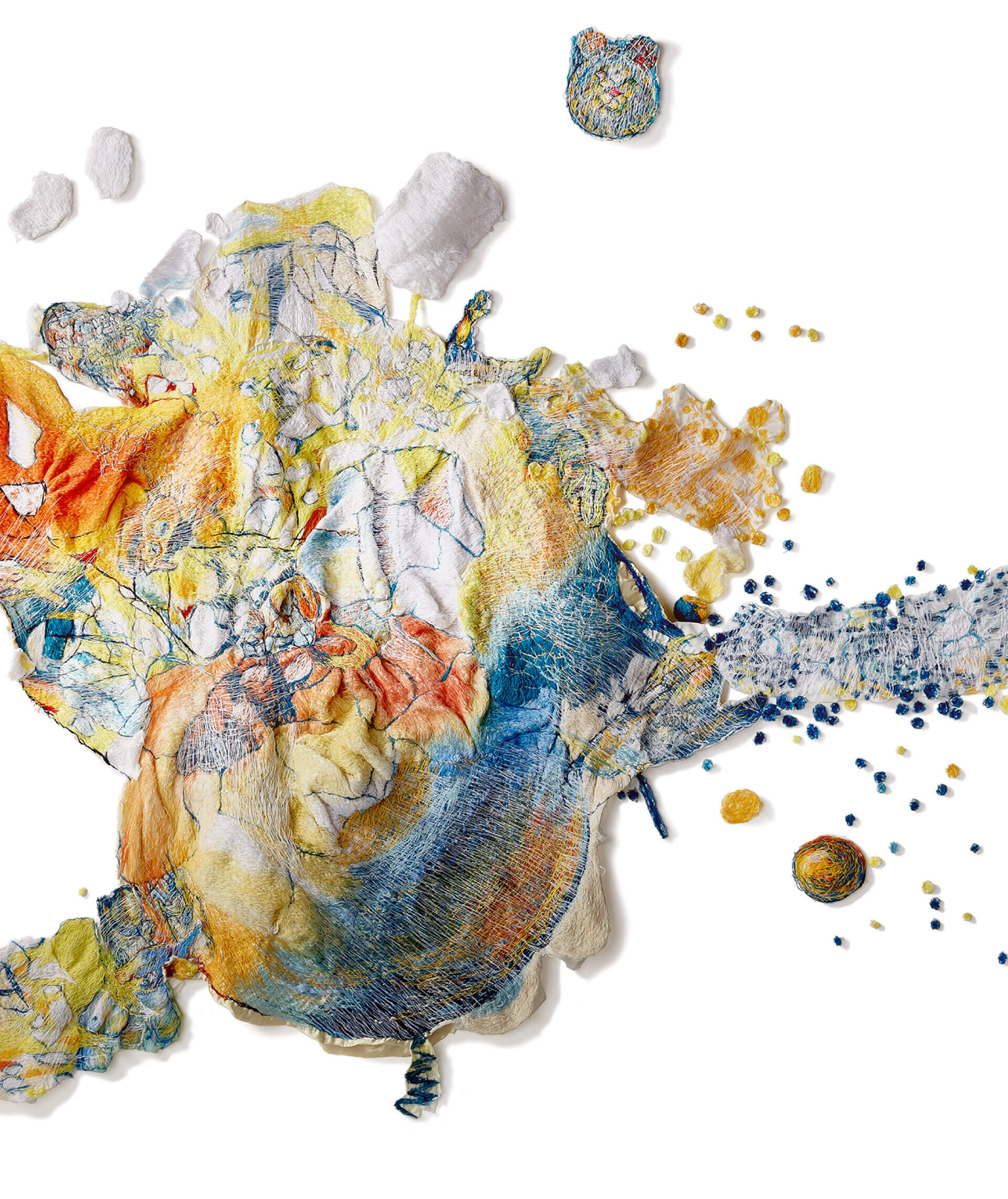 Dinosaur play on the egg / H1,500 W3,000㎜ / 2016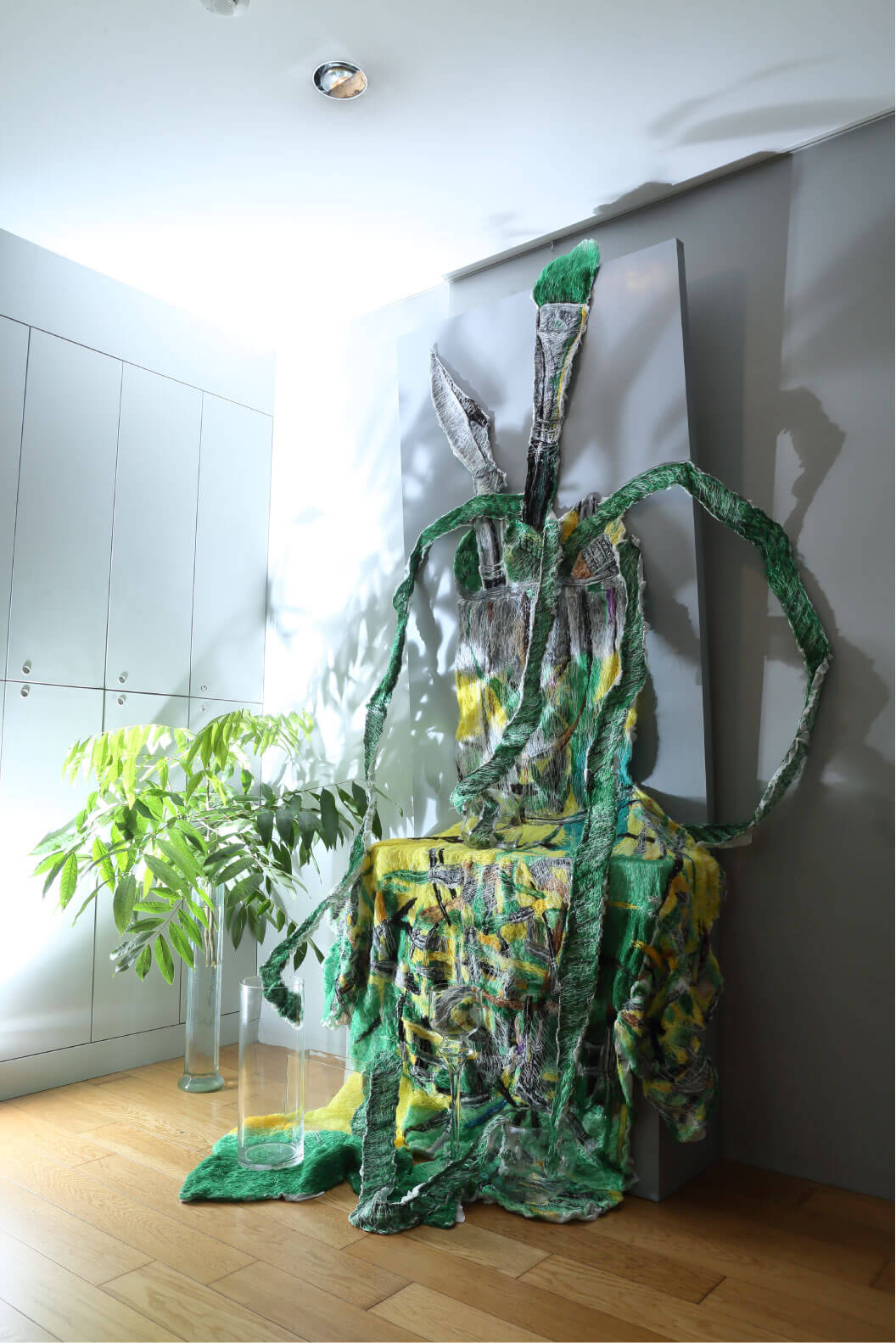 interior…jungle / H2,200 W1,000㎜ / 2017